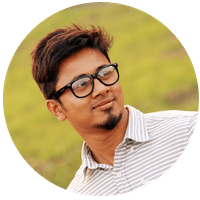 Welcome to my resume
You are near about a exceptional, motivated and passionate web professional.
This is md abu hayat polash. I am freelance web designer and developer. I have 5 years experience in the field of web development. i have designed and developed Many website for my clients. Also i have develop many wordpress plugins those are available for download from wordpress plugin repository.
Client's Says
" I must say that Abuhayat is of the FEW very good options in my fiverr experience. He is one reliable, respectful, HONEST, and qualified professional. I almost think that I am lucky I found this great soul in my path of life, to keep my technologic base always update with his good help. Thank you "
Beerox
Owner | exitrealtyu.com

"Abuhayat is Very good gig provider. Excellent in Word Press Plugin !"
Ameen

"Abuhayat is clearly intelligent and quick."
Tonyholland
Owner | english24.com

"One of the best on fiverr. He can design you a plugin as you need it. extremely good with audio plugins. He is now a partner in my work. "
Juan Costa
Owner | seonitro.com

"Abu is humble and good person, i will consider to hire him in the future. "
Frank

"Abu was very fast with programming my wordpress site. I can recommend him for programming websites with wordpress. "
Pichler

"Very satisfied with the end result, freelancer went above and beyond the specification and gave valid input to the project resulting in an outstanding job"
Atif

"Abu is highly efficient. He is an expert in WordPress that built our knowledge base so that other programmers can easily function throughout projects. Highly recommend him."
Charles

"Abu was quick and efficient and implemented all changes and modifications requested. He was also helpful by providing me images and explanations. A good job."
Jahan Choudhry

HTML5 is a markup language used for structuring and presenting content on the World Wide Web.
CSS3 is the latest evolution of the Cascading Style Sheets language!
JavaScript is the programming language of HTML and the Web. Programming makes computers do what you want them to do.
PHP is a server-side scripting language designed for web development but also used as a general-purpose programming language.
WordPress is most popular open source CMS written in PHP.
jQuery is a cross-platform JavaScript library designed to simplify the client-side scripting of HTML. jQuery is the most popular JavaScript library in use today,
Primary school certificate exam

I have passed primary school certificate exam from Horihorpur Govt Primary school, Dinajpur, Bangladesh
Secondary School Certificate

I have Passed  SSC examination From TV Institute, Dinajpur, Bangladesh
Diploma In textile Engineering

I have completed my Diploma in textile engineering from SARST engineering college, Barisal, Bangladesh
Bechelor of science

Currently I am studying B Sc in textile engineering at Bangabandhu textile engineering college, Tangail, Bangladesh
Something is wrong.

Instagram token error.